In 1999, Outcast was ostensibly as near the PC's response to Legend of Zelda as we've at any point seen. Easily appealling. A gigantic open world that welcomed free investigation. Without a doubt the most recent in designs innovation, when something as basic as swells in water was an incredible sight and colossal sprawling universes weren't just lofty, however out and out enchantment. For the five individuals who could run it, it was a remarkable, magnificent enterprise.
After seventeen years, it's somewhat clunkier than recollected. Fortunately the enchantment still waits. Our measurement bouncing saint still has the ludicrously '90s name 'Cutter Slade', however the universe of Adelpha in which he gets himself remains a perfect land loaded with life and shifted biomes to investigate, with a shockingly profound culture to become friends with in his journey to spare their reality and our own particular from a science test turned out badly. Think Stargate, just without each new experience helpfully occurring in a woody piece of Vancouver.
It's a demonstration of the first amusement that, after seventeen years, its stylish still feels so new. In reality, it's the genuine article on the off chance that you play that form, now accessible as Outcast 1.1, as opposed to this full redo. The feeling of investigating an outsider world is similarly as enthralling whether rendered in present day polygons or great voxels—3D pixels—regardless of the possibility that designs have progressed to the point where swells in water are not any more brief comment at like a feline experiencing its first laser pointer.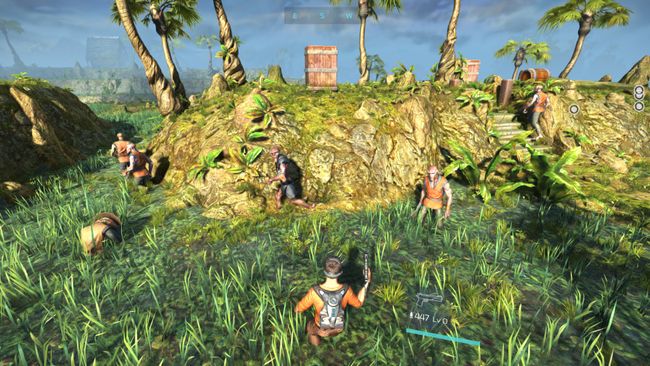 Moving to polygons does obviously bring down Outcast's one of a kind look, yet it was the correct choice. They were helpful before 3D quickening agent cards in light of the fact that the CPU could deal with them obviously better than polygons. Flight sims would utilize them for natural landscape, for example. Despite the fact that the exchange off was pixels the span of Shreddies, and for Outcast, minor resolutions and framerates best depicted as 'torment'. As intriguing as it would have been to perceive what present day CPUs could do with them, running with polygons for this redo bodes well. In any case, this is effortlessly the prettiest Outcast.
All the more critically, under the skin it's as yet a similar diversion, with a couple of personal satisfaction enhancements. Outsider dialect interpretations are currently incorporated into the subtitles, with the goal that you aren't left scratching your head when somebody notices something like a 'Daoka' or the 'Yods', and characters now have both their names and a snappy depiction coasting over their heads to save you running between to a great extent indistinguishable looking NPCs. There's likewise autosaving, and the alternative—off of course—to have present day wellbeing energizing as opposed to medikits.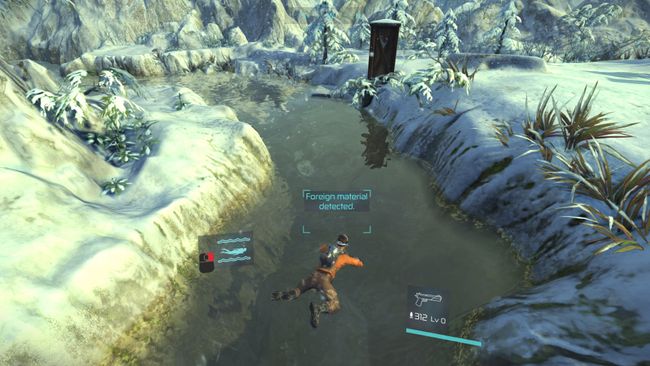 That is about all it gives you however. There are still no helpful guide markers and so forth, with Outcast anticipating that you should learn by investigating and approaching the locals for headings, and reenactment components like waiting for crafters to make new ammunition rather than it simply showing up when you give them the assets. For veterans, the bargains feel reasonable and all around considered.
Coming to Outcast as a fresh out of the plastic new experience, expect an exceptionally strong enterprise however most likely not another opportunity to party like it's 1999. The main hour specifically isn't exciting, and the principal genuine zone—the sanctuaries and rice-paddies of Shamazaar—seemingly the hardest to explore and make sense of how to win. A significant part of the fault for this needs to go to the obsolete controls, which are ungainly in investigation, floaty in battle, and don't permit much moving around the levels. Awfully many light grades should be mountains or monitored by constrain fields.
Fortunately after that first hour, Outcast truly opens up—actually, in that you can go wherever you need, and as far as air. The at first unbalanced individuals of Adelpha, the Talan, rapidly uncover themselves to be a fun parcel, with Cutter bringing an extremely Bruce Willis style mockery to their more devout addresses and his own part as their prophecied saint, the Ulukai. Especially fun are their workarounds for being a conservative animal categories amidst a religious war—that while they are completely quiet, they could never reveal to you how to carry on. With your propelled weapons. What's more, that enormous heap of ammunition. Hack.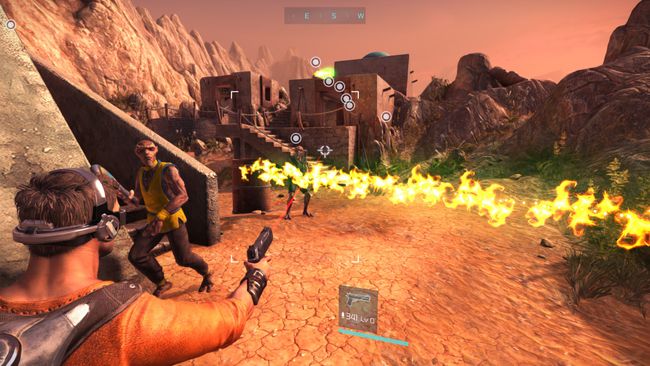 They're likewise a reasonable piece more mind boggling than your normal NPCs, having the capacity to locate each other, and offering approaches to attack the foes through journeys. Stop the ranchers of Shamazaar providing them, for example, and foes in the territory drop to half-strength. As a matter of fact, by current gauges it's not super persuading and you can see the strings, yet it's still more than most amusements mess with—alongside some shockingly propelled neighborly AI.
For new and returning players however, Outcast still has its most vital quality—that profound appeal. It conceals the frequently cumbersome battle and development, and adds inconceivably to simply circling and investigating and learning Talan culture in a way James Cameron can just wish people needed for the Na'vi. Adelpha remains a magnificent world to invest energy in, and its story knows precisely to what extent you'll need to do as such. It remains a disgrace we never got the arranged continuation, yet at any rate its legend and inheritance now live on in style.